Currently recruiting!
Tel: 01865 748197 • franchise@theflyingdoctor.biz
©The Flying Doctor 2019

SIGN UP for the Flying Doctor's newsletter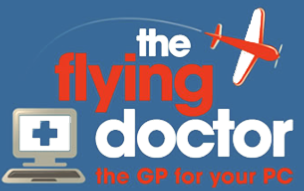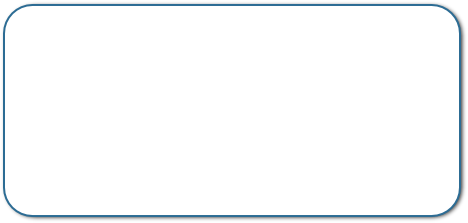 I was interested to try out the flying doctor 's services in a critical situation - my hard drive had degraded meaning that my operating system would not function. I also had a critical problem with my Outlook data.
They appeared swiftly on the scene and went about the job with great vigour and expertise. This particular challenge was quite extreme, but by a combination of remote and on-site support virtually all of the business essential data was recovered and I was left with a performant machine.
I would recommend you ask the flying doctor to look at your PC and general IT set-up and health before it goes wrong. Preventative maintenance and establishing cost effective protection is a sensible business thing to do.
Paul Ovington Oxford Management Solutions Ltd

After a week of fighting a near-dead wireless network I called the flying doctor . He said I only needed to change one number - and he knew exactly which one it was. Brilliant. Right first time. More like the supersonic doctor. Thanks the flying doctor
David Burn Marketing & Research Projects
the flying doctor has been a great help with any technical issues I have had with my computer. The recent one was that my blackberry was not syncing with my mail account...He has helped me to sort this issue out. He is a star. Cheers
Traci Valentine The Utility Warehouse
Huge thanks to the flying doctor for sorting my pdf issue out. He called me direct at 5.30PM on a Friday and diagnosed and provided the solution in less than 2 minutes for something that's been driving me nuts for days.
This chap knows his stuff.
Thanks again,
Kevin Duggan Check2Cheque Ltd
I was at an exhibition and the internet on my computer wasn't working, which was a pain as I was demonstrating a website and need to have a 'live' connection.
the flying doctor was able to sort out the problem quickly and efficiently and get my website up and running.
I would not hesitate in recommending him to other people and companies that need computer expertise.
David Thomas Oxnews.co.uk
the flying doctor has given my old laptop a new lease of life!! He exceeded all expectations and I am delighted with the results.

I thoroughly recommend the flying doctor to everyone who wants professionalism, and expertise, For those like myself who are totally lost with the technical side of computers, the flying doctor is someone I have complete trust in and he gave me printed instructions on how to keep the Laptop running smoothly.

Thanks so much - I shall know where to go from now on!
Sue Rutson Inspiration Coaching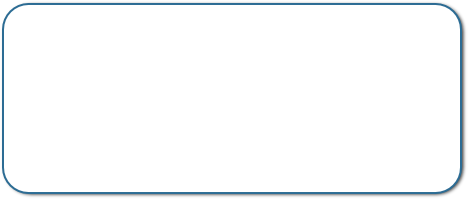 Fly-by-wire is the flying doctor's speciality.
Over the months they have resolved numerous problems for me over the phone.
When my laptop was invaded by gremlins and the issues couldn't be resolved over the phone, they took the laptop away and delivered it the next day as good as new. What excellent service!
They clearly know their stuff -extremely reliable and always very calm which is so very reassuring when you're pulling your hair out.
I recommend the flying doctor unreservedly to you all.
Andrew Krajewski Zosfran Ltd
I spent a whole night struggling with some software. Spoke to the flying doctor on the phone and he diagnosed the problem and gave me a few suggestions and they worked! Problem solved!
the flying doctor really knows his stuff. I'm going to hand over my ancient PC for him to doctor as it's on its last legs
Alison Neale The Proof Fairy
I recently had 2 of my computers fail. I told the flying doctor about the problems. He told me what to try before I calling him in to do the repairs. Wow it worked like he said. This man is a master at his trade and is truly a Doctor of computers. I highly recommend him.
Basil Mienie Basil Mienie & Associates
Faced with having to buy a new colour Laser Printer, the flying doctor yet again comes to the rescue. He hunts down a fix on the web, dismantles our printer into 100 parts, fixes the broken bit, rebuilds it and now we are printing in colour again.
the flying doctor really makes these machines do his bidding. Marvellous!
Simon Wallace-Jones Oxford Digital Marketing
The Doc flies in....
My printer went on strike and the router packed up as well.Not good.
Phoned the Flying Doctor yesterday and he flew round and fixed it all this morning.
Give it up for the Flying Doctor...
Sam Weller Weller Associates
Am now a happy paying customer of the Flying Doctor! My PC was on its last legs. the flying doctor physically cleaned it all out and reformatted it from scratch, then added virus software etc so I was protected straight away. He also backed up my files and was there with follow up advice too. A true star
Alison Neale The Proof Fairy

I'd heard the flying doctor telling us in his energetic way what he does and stored it away for future reference....That day came a few weeks back when my daughters laptop died...it was old and we thought it would be going to laptop heaven!! But true to his word the flying doctor breathed life into it and hey presto!!
Michele Poynter The Synchronicity Group

Just had the flying doctor drop by to configure my gracefully ageing computer to cope with my new venture - spot on, very helpful did a 'Ronseal' (exactly what it said on the tin!)
Thanks, the flying doctor
Martin Connor Lifes a peach Ltd
I contacted 'The Doctor' by mobile phone & in 3 minutes had me up and running again. Now thats a flying visit if ever there was one!! Thanks again.
Martin Wyvill Springwater Print Solutions